A fire door forms part of the fire safety equipment. It is made of high-quality materials that adhere to fire safety benchmarks.
The buildings responsible person must ensure that fire doorsets have a periodic check at least every six months.
Doorsets where traffic is high are more susceptible to damage and wear and tear and should be checked more frequently (e.g., weekly, monthly).
Arrange your periodic fire door checks today.
Caldera FS offers a complete business Fire Door solution including:
Design
Installation
Commissioning
Service and Maintenance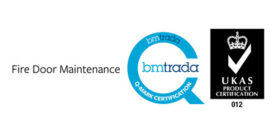 Call Caldera FS to discuss your requirements
Call Caldera FS
Email Caldera FS
---