Advances in technology have made modern day burglar alarms extremely reliable and great value for money.
Caldera FS can supply the latest Class VI wire–free burglar alarms to minimise disruption at your premises.
Whether you're considering a new burglar alarm or looking to change supplier, contact Caldera FS to discuss your requirements and provide peace of mind.
CALDERA FS offers a complete business Burglar Alarm solution including:
Design
Installation
Commissioning
Service and Maintenance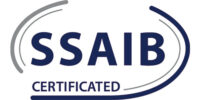 Call Caldera FS to discuss your requirements
Call Caldera FS
Email Caldera FS