CCTV Systems are now commonplace throughout the UK. CCTV recordings are often used by the Police as an aid to apprehend the villain and take them to court.
Regrettably there are many instances when the CCTV recording is simply not good enough for identification Purposes let alone evidence in court.
Modern CCTV systems when installed and maintained correctly will offer excellent live and recorded images and need not break the bank.
If you are thinking of installing, upgrading or maintaining a CCTV System we will offer impartial, sound advice on the right CCTV solution for your business.
Protect your business, its employees and its customers – Call Caldera FS.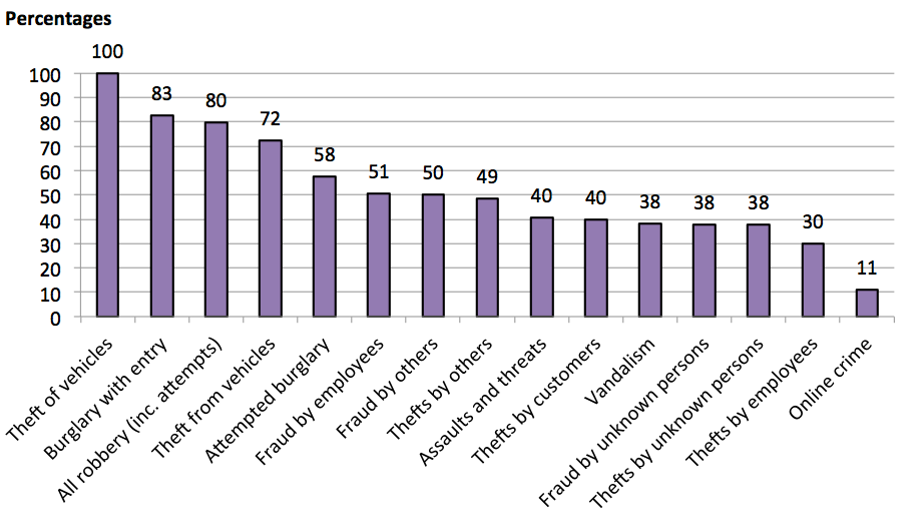 Proportion of incidents reported to the police across all six industry sectors, by crime type, 2012 and 2013 CVS.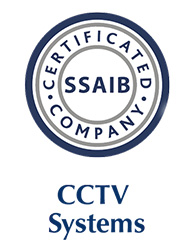 Caldera FS offers a complete business CCTV solution including:
Design
Installation
Commissioning
Service and Maintenance
Our working relationship has grown strong and I have increased Caldera's responsibility for our all our company's security. I have no concerns about trusting this company with any of our golf properties and golf courses. Robin Dixon, Group H&S Manager